This is a Sponsored post written by me on behalf of Dr. Tara Andresen - ND for SocialSpark. All opinions are 100% mine.
Dr. Tara Anderson owns and operates two naturopathic health clinics in Toronto, Ontario, which provides patients with a range of natural health care treatments. At Dr. Tara Anderson's
naturopathic clinic
, treatments range from cardiovascular health to women's health and weight management to blood sugar management. Some treatments included are thyroid disorders, fertility, menopause, high blood pressure, allergies, arthritis, celiac disease, diabetes, anxiety, depression, weight loss, and the list goes on. 
Naturopathic medicine uses modern scientific knowledge and standard medical diagnostics with a range of natural therapies to address the root of acute and chronic illness. Supporting the body's own ability to naturally heal itself, naturopathic doctors use an integrated approach to disease diagnosis, and treatment and prevention that includes botanical medicine, acupuncture, Chinese medicine, homeopathic medicine, hydrotherapy, diet and lifestyle changes, and clinical nutritional supplements and injections. 
Naturopath medicine is a lot different than homeopath medicine even though most use the terms to the same context. Naturopath doctors go through 3,000 hours of classroom training, 1,200 hours of supervised clinical experience, and broad training in a number of different therapies, where as a homeopathic doctor is only trained in homeopathy treatments. Naturopath doctors are trained to design a treatment program that uses a number of therapies including homeopathic remedies. These types of doctors can provide early diagnosis and treatment for all sorts of health- related conditions by obtaining blood tests, performing physical examinations, and ordering additional lab testing. By doing so, Naturopathic doctors can get a better insight to the patient's health compared to a homeopathic doctor.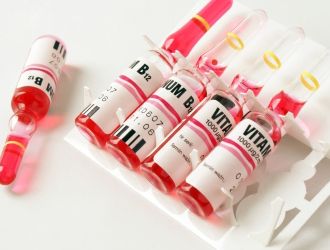 Dr. Tara Anderson has plenty of experience treating a wide variety of medical conditions such as hormone imbalances, chronic fatigue, fibromyalgia, digestive disorders, heart disease and hypertension, skin conditions, chronic pain, women's health, infertility, stress management, anxiety and depression, immune systems disorders, blood sugar regulation, weight management and cold/flu prevention.
Naturopath medicine is covered by most workplace health insurance plans and can help you greatly improve your health the natural way. Check out
drtaraandresennd.com
 for more information and try it out for yourself.